Here are my picks for the best email marketing services.
BEST FOR BLOGGERS ($29/MONTH)
ConvertKit is built by creators, for creators. They understand their client's needs and know what it takes to grow an online following. ConvertKit will help you grow your audience with attractive forms, increase conversions with automated emails that feel personal, and organize your subscribers to maximize engagement.
Their emails look like they're coming right from Gmail which helps them feel personal and close more deals.
ConvertKit is the best email marketing tool and I've used them all. It's great for a few main reasons:
You can segment your email lists based on different actions to personalize your funnels.
Your text emails look professional and don't have annoying branding like with Mailchimp and others.
The best emails for your blog will be strictly text. Don't worry about fancy design features, adding your logo, or a bunch of imagery.
Think about it. If a sales professional was trying to close a $3,000 deal, the strategy for email sending would only be text-based. It would be an email founded on the basis of a strong relationship, not a image-heavy marketing email with annoying branding.
Although they don't have a free plan, with pricing starts at $29/month and a 14-day free trial, it can't be beat.Try ConvertKit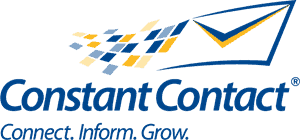 BEST NICHE FEATURES ($20/MONTH)
Constant Contact has been in the email marketing space for over 20 years and it shows. They feature 100+ modern, mobile-optimized email templates to engage and convert customers, real-time reporting and analytics, and bonus features like coupons, polls, and events.
They are an affordable service featuring a super-long 60-day trial and paid plans start at $20/month for up to 500 contacts. They also have some unique features like event management, invitations, and registrations.
One drawback is that their automation tools aren't the best – you can create a sequence, but you can't easily combine conditions or use advanced settings.
Constant Contact has about 100 email templates to choose from, and their email editor is light and fast, making it easy to quickly get an email designed and scheduled.
Overall, this one of the best tools for businesses that want strong deliverability numbers need niche features like event management.Try Constant Contact
BEST FOR BUSINESSES AND MARKETING TEAMS ($19/MONTH)
AWeber is my #2 choice for email marketing software. They offer over 700 drag and drop email templates, follow-up emails, analytics and tracking, and offer a 30-day free trial.
Their paid plans start at $19/month which gives you access to up to 500 subscribers, 24/7 support, industry-leading deliverability and their email automation tools.
With Aweber, you can also import an email list and create a database from common file types like XLS, XLSX, TXT, CSV, and TSV.
Their biggest selling point is their 700 email templates – this compares to 500 with GetResponse and just 80 with Mailchimp. These are very nice looking templates and remind me of the look of high quality Instagram ads. One downside is that you have to use their Standard Fonts instead of web fonts.
With their marketing automation tools, you can create an autoresponder workflow, which can be based on actions like email opens, link clicks, site visits, and purchases.
Overall, with the sheer amount of email templates and marketing tools, this is a great service for business owners and marketing teams.Try Aweber
BEST FEATURE SET ($15/MONTH)
GetResponse is an all-in-one online marketing platform to grow your business. They offer email marketing campaigns, high-converting landing pages, marketing campaigns, and a complete webinar solution.
Their paid plans starts at $15/month, which provides up to 1,000 subscribers and is perfect for beginners. They also have a landing page builder with an A/B testing tool to optimize your page designs.
Some of their 500 email templates look a bit outdated, and they had lower deliverability scores than some other competitors.
However, one of GetResponse's biggest strength is their smart automation tools – you can add conditions and segment your email lists automatically similar to Campaign Monitor.
Overall, GetResponse is one of the best email marketing tools that works well for users that need follow-up tools and easy ways to segment their subscribers into multiple lists.Try GetResponse
BEST MARKETING SOFTWARE FOR TEAMS ($17/MONTH)
ActiveCampaign is one of the best tools for marketers that features advanced automation, marketing campaigns, a sales CRM, and highly targeted messaging. They also feature personalized marketing tools with newsletters targeted to each contact's interests.
Their email workflows are very powerful and easy to run and manage. This hooks up with marketing software and a CRM to keep your customer data organized.
They also have pretty advanced reporting – with geo-tracking, click maps, website visitors, sign-up forms, and more helpful data. They also have strong deliverability numbers.
Their paid plans start at $17/month and they offer a 14-day free trial. This plan gives you up to 3 users, up to 500 subscribers and unlimited sends.
Overall, ActiveCampaign is a great tool to send emails if you're looking for advanced features.Try ActiveCampaign
(Visited 14 times, 1 visits today)